A Small Shop With Big Ideas

Think of The Imagination Company as an idea factory, a one-of-a-kind resource with all the skills and tools to produce creative projects in any media, as well as full service marketing and advertising – very affordably. From strategy to concept to finished production, we do it all here at our mountaintop studios, eliminating agency fees and outside costs. And because we're a small team, you'll always deal with the owners (Jim and Kristen), and you'll always be treated like our very first client. Honest.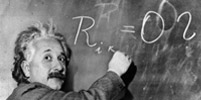 "Imagination is more important than knowledge."
– Albert Einstein
TV Spots

Our holistic approach to all things creative and technical really shines when it comes to producing spots for TV and web. It starts with our approach to production – on set or on location, we have a full production package containing the latest generation of everything from cinema cameras to LED lighting, cranes, dollys…the whole nine yards. And it ends at our post facilities where we provide advanced editing, compositing, animation, audio post and music scoring. And while all these tools make for absolutely beautiful images, as always at The Imagination Company, everything really begins and ends with our commitment to telling our clients' stories in the most compelling way possible – whatever the budget.
Filmmaking

Whether producing a documentary or promotional piece, we always take a filmic approach to our work, with a focus on lighting, composition, and creative concept as well as capturing everything with cinema cameras. Because much of what we shoot is unscripted and often moving really fast (both subjects and schedule), this creates some interesting challenges. But there's nothing like the feeling you get when you clean up/dry off/thaw out back at the studios, having nailed the perfect moments. It doesn't matter if we're producing an Olympic documentary or a promotional piece for a local client, we take the exact same approach to all of our filmmaking and always strive to make our next project better than our last.
Graphic Design

Like all the creative work we do, graphic design is always done to support the concept and the brand, not to be clever in and of itself. While that may sound obvious, it can be quite a process to find the look that has both emotional appeal and brand integrity. It's also one of the most rewarding things we do – working through that process to blend the right colors, imagery and layout that can tell a story with or without words. We design for virtually any medium: magazine ads, packaging, animation, museums and anything else that lets us splash around with paint and play with shiny objects.
We move fast like cheetahs and stay on target like cheetahs with GPS.

Radio Spots

At the point of being redundant, like everything else we do, all aspects of our radio campaigns are completely conjured up in-house, (except for all the talent who we link with digitally from around the globe…and beyond.) Research consistently shows that when it comes to radio, theater of the mind and comedy sells, and we've got boxes full (really, stored in our barn) of national awards for our radio creative and production. We also produce original music as well as a wide variety of creative characters for anything from animatronics to the video game Tunnelers. Basically, if it involves decibels, we're pretty good at it. This radio reel is sort of a creative cross section of the hundreds of radio campaigns we've done over the years.