A Small Shop With Big Ideas

Think of The Imagination Company as an idea factory, a one-of-a-kind resource with all the skills and tools to produce creative projects in any media, as well as full service marketing and advertising – very affordably. From strategy to concept to finished production, we do it all here at our mountaintop studios, eliminating agency fees and outside costs. And because we're a small team, you'll always deal with the owners (Jim and Kristen), and you'll always be treated like our very first client. Honest.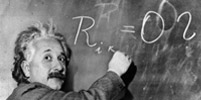 "Imagination is more important than knowledge."
– Albert Einstein
TV Spots

Our holistic approach to all things creative and technical really shines when it comes to producing spots for TV and web. It starts with our approach to production – on set or on location, we have a full production package containing the latest generation of everything from cinema cameras to LED lighting, cranes, dollys…the whole nine yards. And it ends at our post facilities where we provide advanced editing, compositing, animation, audio post and music scoring. And while all these tools make for absolutely beautiful images, as always at The Imagination Company, everything really begins and ends with our commitment to telling our clients' stories in the most compelling way possible – whatever the budget.
Filmmaking

Whether producing a documentary or promotional piece, we always take a filmic approach to our work, with a focus on lighting, composition, and creative concept as well as capturing everything with cinema cameras. Because much of what we shoot is unscripted and often moving really fast (both subjects and schedule), this creates some interesting challenges. But there's nothing like the feeling you get when you clean up/dry off/thaw out back at the studios, having nailed the perfect moments. It doesn't matter if we're producing an Olympic documentary or a promotional piece for a local client, we take the exact same approach to all of our filmmaking and always strive to make our next project better than our last.
Graphic Design

Like all the creative work we do, graphic design is always done to support the concept and the brand, not to be clever in and of itself. While that may sound obvious, it can be quite a process to find the look that has both emotional appeal and brand integrity. It's also one of the most rewarding things we do – working through that process to blend the right colors, imagery and layout that can tell a story with or without words. We design for virtually any medium: magazine ads, packaging, animation, museums and anything else that lets us splash around with paint and play with shiny objects.
We move fast like cheetahs and stay on target like cheetahs with GPS.

Radio Spots

At the point of being redundant, like everything else we do, all aspects of our radio campaigns are completely conjured up in-house, (except for all the talent who we link with digitally from around the globe…and beyond.) Research consistently shows that when it comes to radio, theater of the mind and comedy sells, and we've got boxes full (really, stored in our barn) of national awards for our radio creative and production. We also produce original music as well as a wide variety of creative characters for anything from animatronics to the video game Tunnelers. Basically, if it involves decibels, we're pretty good at it. This radio reel is sort of a creative cross section of the hundreds of radio campaigns we've done over the years.
Full Service

One of the most rewarding things for us, and for our clients too, is when we can apply all of our resources to brand development. Whether creating a new franchise concept in its entirety, creating the image for a start-up, or re-positioning an established business, we handle every aspect under one roof. This unique approach offers our clients an unprecedented level of creative and cost control and a very focused and productive experience. We bring strategic thinking, creative concepts, media planning and management and our complete production facilities to all of our relationships.
Killington Resort
Killington is one of the top 10 ski resorts in America and by far the largest eastern resort. Our relationship goes back to 1990, and over the years we've worked with them in different capacities from full service agency to launching new resort acquisitions. When new ownership took over a few years ago, we were called in to help analyze their market and evolve their brand and marketing strategy going forward.
We felt that the image of the resort had become undefined in recent years, trying to be "too much to too many people" while competitors had invested heavily to carve out industry niches and market share during that time. Our recommendation was to go back to Killington's roots and focus on what differentiated it from virtually every competitor – the sheer breadth and depth of skiing and riding.
At the time, the marketing department was working with three different national firms, and they were able to consolidate all of the new marketing and advertising responsibilities with The Imagination Company. We created the "Nowhere Else" campaign, and provided all the creative, design and messaging in all media for east coast markets and national publications, as well as the media strategy and placement.
Northstar Fireworks
We got a call from Costa Rica from the owner of one of the country's most successful fireworks retailers and display companies. He was flying to Vermont and wanted to meet about building a new brand for his company, and it needed to happen quickly. It was March and, not surprisingly, their big season centers around the fourth of July. In less than a month we analyzed their previous marketing efforts, gathered research and presented a comprehensive plan that involved TV, radio, print, direct mail, media plan and management. We had a blast (sorry) working with the amazingly strange names and designs of the fireworks and incorporating them into our broadcast creative.
One year into the new branding and marketing, Northstar experienced the biggest weekend in company history in May – bigger than any Fourth of July to date. They have since expanded, adding a new superstore in St. Johnsbury.
Vermont Tap House
We were recently asked to visit a very large, gutted retail location and to develop a complete new restaurant concept from the name to the complete interior and exterior design – with the specific goal of creating a franchise model. Five months later the new Vermont Tap House opened and from stone ovens to inlaid bar, floor to ceiling design and furnishings, signage, menu, website, PR – even the staff clothing and a complete gallery of original photography on all the walls –  we created every aspect. And we handled all of the project management right down to fabric and paint selection and daily interaction with contractors, architect, even town officials. When we say full service, we mean full service.
Original Music

Jim was a performing musician long before he founded The Imagination Company, and in the beginning, jingles and scoring were a big part of our business. These days, in addition to his own personal material, he writes and produces original music for films, TV spots, radio and has contributed several pieces to compilation albums in recent years. This reel is a sampler of a number of those projects and styles featuring Jim on all instruments and vocals with the very special addition of Robbie Henrichon's talents on "Ordinary Girl".
Visit Us On The Mountaintop

The Imagination Company is led by president/creative director Jim Giberti and VP/art director Kristen Smith. We have a scalable model that allows us to precisely address the needs of each relationship and the varying scope of specific projects – with the two principles always in the lead.
A few years ago we moved our business and studios to a newly-renovated, historic site on our mountainside horse farm in Central Vermont. We've recently added a new soundstage/green screen facility with client hospitality suite, nestled on 200 private acres. It's an environment that offers a one of a kind creative experience for our team and clients alike.
TAKE A LITTLE TOUR OF OUR CREATIVE WORLD, THE STUDIOS AND THE FARM.
Testimonials

At the end of the day what really matters to us is what our clients think of our work and how it helps grow their businesses and brands. Honestly, we're not interested in meeting expectations, but exceeding them. We think that's why our average relationship lasts well over a decade and why several of the testimonials below are from partnerships going on twenty years. These are all current quotes submitted for our new site. Thanks guys.
"I could easily write for hours detailing the incredible diversity of talent and creativity which The Imagination Company
brings to table, however, let it suffice to say that I strongly recommend them for any business, existing or start-up.
They will not disappoint, and their services have been essential to my success."
– Jonathan Wish
Founder and Former CSO, LEDdynamics
Owner, Vermont Tap House
Owner, Great American Sliders
Kristen & Jim are our "Go To" people whenever we have a deadline to meet! Creative, concise, on the mark performance.
The Imagination Company, a cross between an amusement park ride and a marketing firm. They are a fascinating Vermont company with an incredible breadth of skill on everything from web design, advertising, and copy writing to video and display production.
The Imagination Company has been the one business partner I could count on year after year to give me quality marketing advice and advertising products to help us grow our business.
The Imagination Company creates world class image advertising. The branding campaigns that they design are right on target, thought provoking and like finger prints…each campaign is distinctive and original.
Jim and Kristen head a great team. They are knowledgeable, passionate about their work, and imaginative with their message.
The work of the Imagination Company on behalf of VAST has been exemplary …phenomenal. I would recommend the Imagination Company to anyone and everyone. And you can quote me on that!
I'm a strong believer that presenting a well crafted message that grabs attention and speaks to your target audience is just as important as the amount and type of media you buy to reach them. That's probably why The Imagination Company has been my creative partner of choice for many years and in a variety of business settings. It's a small shop. They listen to my needs and my budget, and they always deliver imaginative, creative messages that attract and delight customers.
For many years, the incredibly talented team at The Imagination Company created a marketing blueprint and implemented a strategy that took our unique organization to unprecedented heights and success…whether it was creating targeted television and radio campaigns, special event promotional films, or brochures and websites that positively sizzled in support of our brand, The Imagination Company was an indispensable partner in helping us promote the Olympic brand at Lake Placid, NY.
You know you have a good campaign when customers go out of their way to call you to let you know how much they like the ads. You know you have a great agency and creative partner when you can measure the positive impact of the campaign on your sales and market share the way we could.
The Imagination Company: a more appropriate name could not have been chosen for this group of out-of-the-box thinkers and doers. From the moment we received their first proposal they set a high standard for themselves, and they have not looked back. They are always challenging themselves and their customers to develop and provide the best PR & Marketing. We highly recommend The Imagination Company for any project that you may consider.
Faced with many moving parts, vibrant personalities and tight schedules; Jim and Kristen encapsulated the sights, sounds and excitement of Historic Downtown Rutland, VT into a 30 second visual "POP". Who knew you could say so much with so few words? For us the process was laughably simple, they showed our best side and we look forward to working with them again and again.
Kristen and Jim are the real deal: they do everything to build a brand – web sites, design, movies, photo shoots…and they're good. Great Results, Great Value, Great Creative.
The Imagination Company worked closely with the St. Johnsbury Chamber of Commerce to identify and encapsulate the unique fabric of the community. We wanted a promotional piece that would compel viewers to Discover St. Johnsbury, and we believe Jim and Kristen delivered on that promise. The finished product is unique, educational, captivating, and magnetic.
Brand Building


Strategic Planning

Media Placement and Management

Traditional and Digital Advertising

Public and Press Relations
Television Spots and Corporate Film

Web Design and Development

Graphic Design

Radio Spots and Original Music

Photography

Exhibit Design and Construction
Contact Us
We'd love to talk to you about the growth goals of your business or the incredibly crazy deadline for you next project. Just drop us an email or give us a call. And as always, you'll hear right back from the big dogs – the owners, not the Labs.